Carla Chan, a cosmetic brand and La Prairie, an luxury skincare company are the first to test drop their own NFT as part of a long-term partnership with Smart Token Labs. Both companies were able to take advantage of blockchain technology while staying true to themselves and their customers by allowing consumers direct access in owning digital product they purchase from them.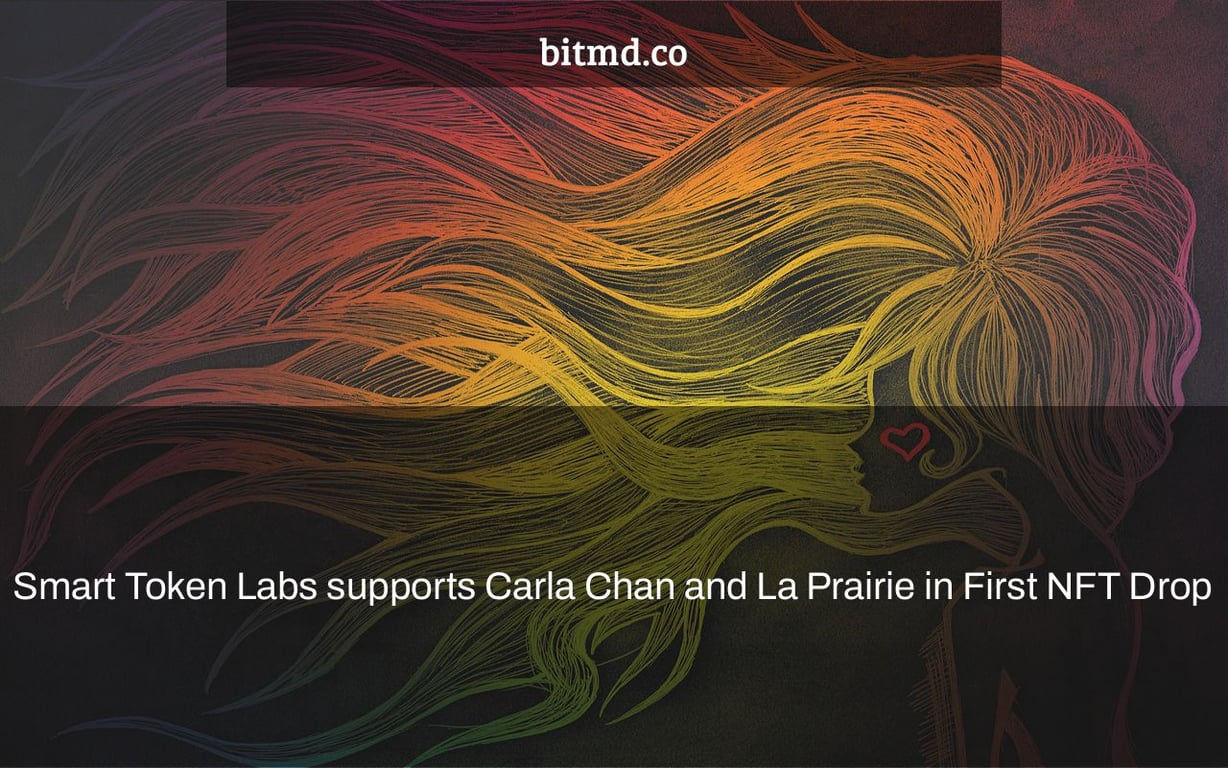 May 17th, 2022, Manly, Australia Chainwire
Web3 Brings Art and Beauty Lovers Together
The world's leading luxury skincare company La Prairie's inaugural NFT art collection, created in cooperation with world-renowned digital artist Carla Chan, is significant for more than the creative and inspirational art it symbolizes.
Carla Chan's "Space Beyond" consists of 365 + 1 editions of one-of-a-kind, ever-changing artworks created in real time using meteorological and demographic data. Each piece of art reflects a day in the year in one of the world's 31 most populous cities.
The artwork will be unveiled on May 18 at FRIEZE New York, with sales going to the global protection of glaciers.
The drop will be available starting at 11 a.m. EDT on May 18 at www.nft.carlachan.com.
Carla Chan and La Prairie are being supported by Smart Token Labs to bring the NFT drop to life for an art purchasing audience that isn't necessarily crypto savvy.
"Our TokenScript technology was utilized to make it simple for individuals to buy the NFT without having a digital wallet, and then use the NFT to unlock unique La Prairie brand experiences," stated Smart Token Labs CEO Victor Zhang.
'The payment flow includes the option to buy the NFT with a credit card and get a magic link attestation as a cryptographic proof of ownership of the NFT.' This magical connection may then be utilized to mint NFT through a digital wallet at a later date.
The TokenScript Brand Connector, which links the NFT to a specific La Prairie brand website, will enable exclusive experiences and bespoke software (the art) for NFT holders.
Carla Chan said : "We are delighted that holders of Space Beyond NFTs will be able to seamlessly interact with the La Prairie brand at locations around the world via experiences such as events, product reveals and in-store viewings. We feel blessed to have the team from Smart Token Labs supporting us with world class technology to help bring art buyers from around the world into this first NFT collection. We couldn't be happier with how inclusive or exciting the project is. I am now super looking forward to launching my collection during Frieze New York & Art Basel Hong Kong, as it will definitely bring/attract traditional collectors into web3 without any hassle"
Smart Token Labs Information
Smart Token Labs is developing a new tokenization standard. It has been working on two key bridges to this future since 2017: AlphaWallet, a smart token superuser agent, and TokenScript, a smart token interface enabling token composability. TokenScript is a token-centric framework for creating composable smart tokens for NFTs, PlayFi, DeFi, the metaverse, and the whole Web3 spectrum.
Carla Chan's bio
Carla Chan is a Berlin-based media artist from Hong Kong. Her approach to media art, like the never-ending development of new technology, challenges the traditional notion of new media interfaces with ever-evolving creative expression possibilities. Chan's work has been shown at the Hong Kong Museum of Art (HK), ZKM (DE), Art Basel (HK), Frieze NY (US), Today Art Museum (CN), and other venues across the world. At the Hong Kong Arts Development Awards, she received the Toy Berlin Masters Award (DE) and the Young Artist Award (Media Arts). Burger Collection (CH/HK) and M+ Museum have both acquired her art (HK)
La Prairie's Background
La Prairie is the global leader in luxury skincare, with a presence in 90 countries. La Prairie is a Swiss brand that conjures innovation, performance, high-touch service, and Swissness – the purity, accuracy, and quality associated with the remarkable country where the brand was founded in 1978.
La Prairie's Background and Art
Since its inception, La Prairie has been inextricably tied to the world of art, drawing inspiration from modern aesthetic norms to drive the House's creative approach. La Prairie continues to stay true to its roots and forge new links with the art world in order to sustain beauty beyond the centuries, as started by its founder Paul Niehans.
Contacts
Brent Annells, Smart Token Labs' Chief Marketing Officer, [email protected]